Join-in San Francisco to Wine Country Tour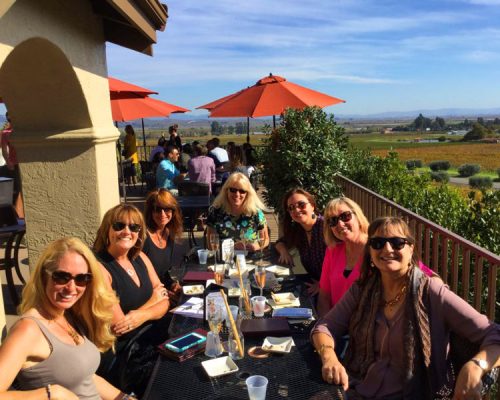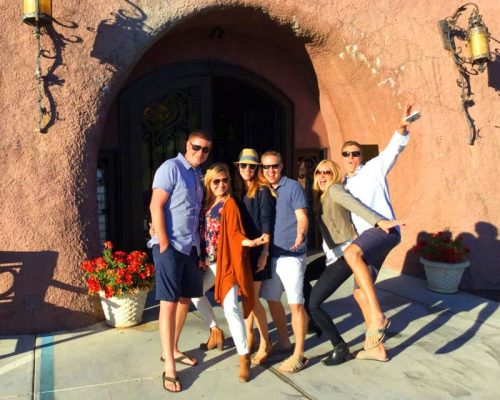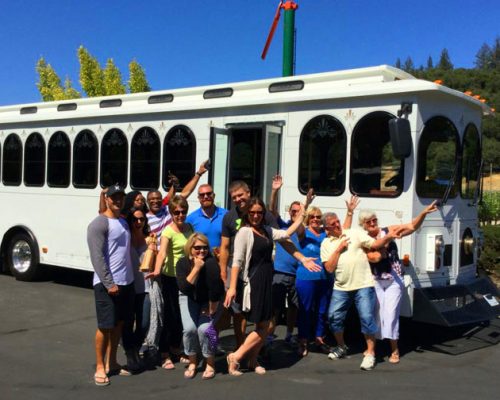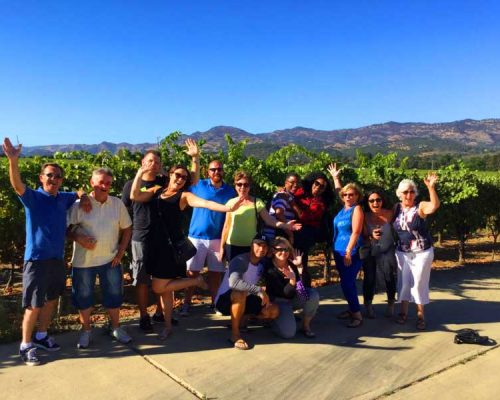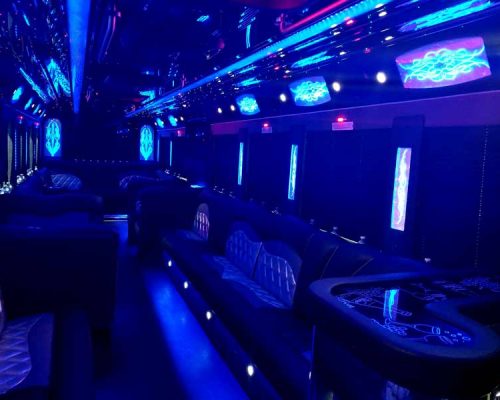 Amazing Wine Country Experience
Internet Special: only $99 per person
Regularly $129 per person
Introducing one of Northern California's most popular join-in San Francisco to Wine Country tours. 
This San Francisco to Wine Country Daily Wine Tour features Golden Gate Bridge Vista Point Photo Op, Napa and Sonoma wineries and a gourmet picnic lunch.
This day is all about fun! 4 premium, wonderful wineries is on the tour.The mixture of these great wineries are diverse in wine taste, atmosphere and fun. Enjoy both Napa and Sonoma Valley on this tour. 
Tours everyday, starting at 8:20 am, and is 8.5 hours in length. Picnic lunch included – winery tasting fees are extra. Regular pricing is $129 per person.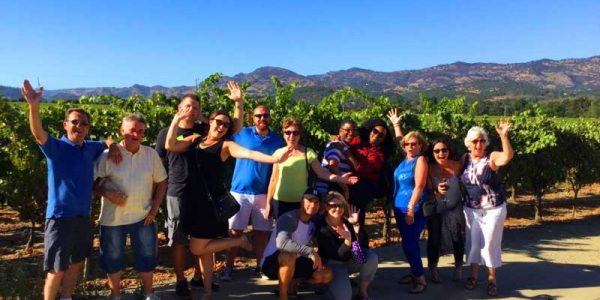 ⋅ Comfort, Limo Style Vehicles
⋅ Mimosa Breakfast
⋅ Visit Napa & Sonoma Wineries
⋅ 
Learn with other fun people.
⋅ Golden Gate Photo Op
⋅ Free 

WI-FI

 Available
⋅ Picnic Lunch 

Included

 
⋅ Expert Chauffeur & Guide 
Best Wine Tour Ever Best tour ever!!!! Sakhar was an absolutely Brilliant guide! Definitely one to keep on the list when I come back to San Francisco :))
Fantastic! - Great experience! Great group of people, excellent wine, and fantastic tour guide. Would recommend to anyone!
Girls Trip - "This was a great time with great wine and great friends! Our driver Abe was so funny and very informative. I would recommend this tour group to anyone visiting the wine country :)"
"Our driver Abe was amazing! Super fun and awesome! Awesome honeymoon idea and you get to make new friends!!"
Fantastic Day! - The minute you met Abe, our tour guide, you knew it was going to be a fantastic day! We visited four wineries...all unique in their own way. We enjoyed everything about the tour, but I was amazed how a group of perfect strangers could end up having so much fun together. Thank you! You will LOVE this tour!
Fantastic Day! - A wonderful tour guide, Sakher, made our day enjoyable and lively. He brought a great sense of fun to the tour and the whole tour group was rocking!! The luncheon picnic was good .... this tour was a great experience. WE DEFINITELY RECOMMEND THIS TOUR.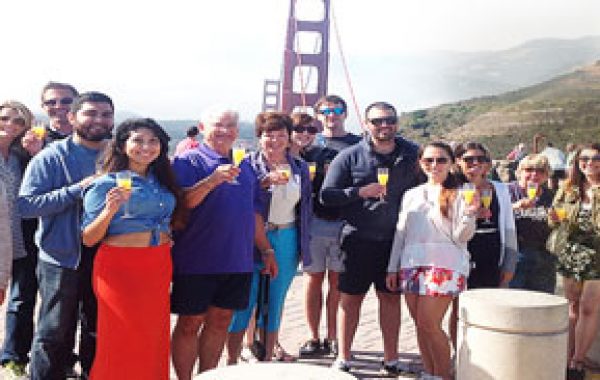 GOLDEN GATE BRIDGE VISTA POINT (San Francisco)
Our First Stop
This is at the North end, North bound. This is an incredible view of San Francisco from the opposite end of the Golden Gate Bridge. This Bayside point gives you the best angle with Alcatraz, Angel Island, Fort Mason and San Francisco in all its beauty. The Golden Gate Bridge embraces the bay in a perfect way.
Then off to premium

Napa and Sonoma Wineries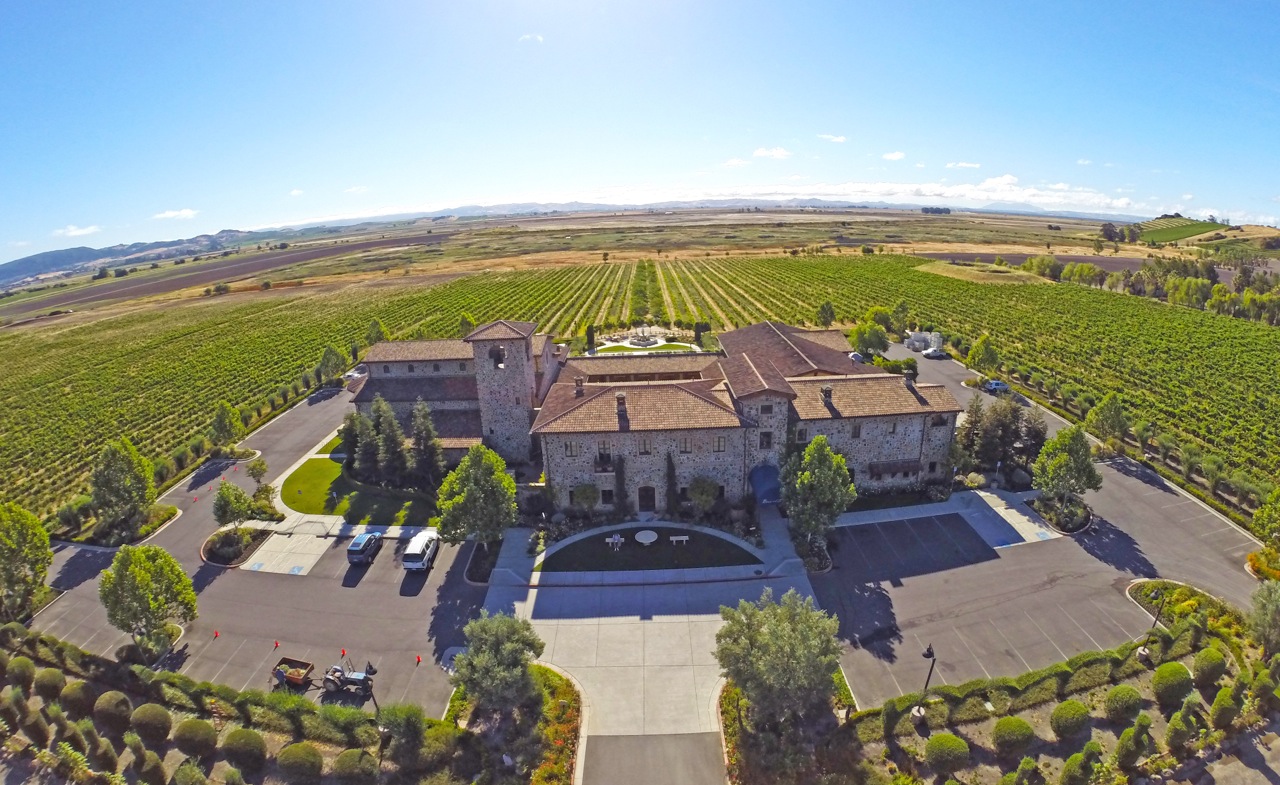 Yes, it's that Jacuzzi family, known for the invention of the Jacuzzi pump and spa. Jacuzzi Family Vineyards are farmed the "Green String" way; naturally and sustainably. In cooperation with Cline Cellars, Jacuzzi is becoming one of the most recognized vineyards in the Carneros District. With its Italian varietal wines and tasty olive oils. Jacuzzi owns and farms grapes at its estate in Sonoma-Carneros and the Sonoma Coast appellation.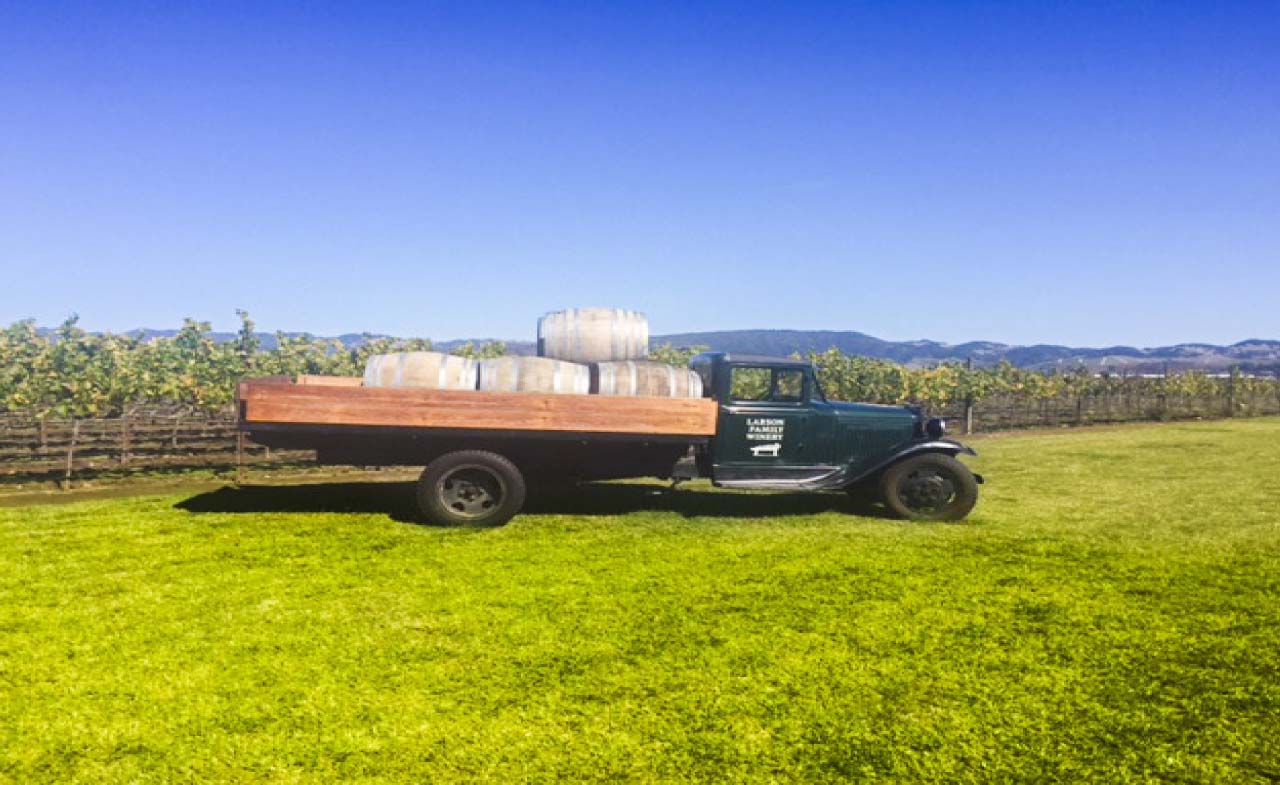 At Larson Family Winery, we blend our passion for winemaking with our hard-working, fun-loving country lifestyle, as seamlessly as we blend our wines. We are located in the heart of the Carneros region, on land that has been in our family for almost 120 years. We were once home to the largest Rodeo in Northern California. Bring the family, enjoy a picnic, play some bocce, visit our goats, and enjoy great wines!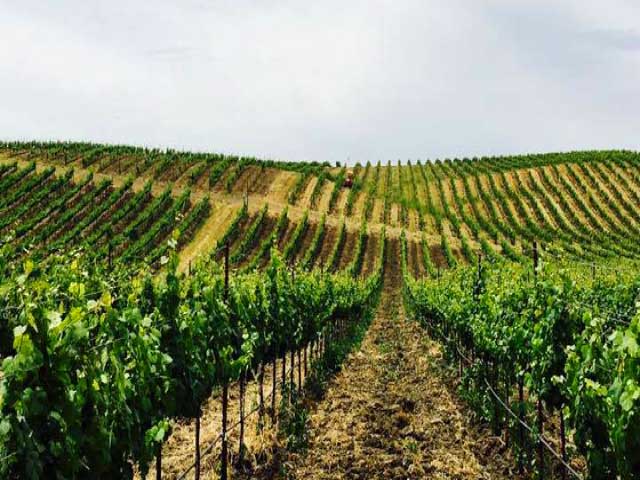 Enjoy a walk in the vineyard and a tour of the production facility before sipping Madonna Estate wines. These Napa wines have been handcrafted by the renowned Bartolucci family for over 80 years. They are created from 100% organically grown grapes. Madonna Estate produces 10 varietals, including Chardonnay and Pinot Noir, for which the Napa Carneros region is best known.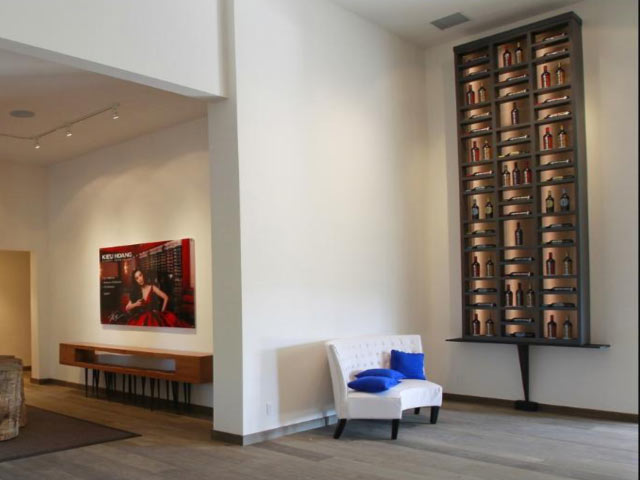 Kieu Hoang Winery is located in Napa Valley in the Carneros American Viticultural Area (AVA). The Carneros District is the southernmost grape growing region in Napa Valley. AVA the coolest wine producing region in the valley, ideal for growing Chardonnay and Pinot Noir. Kieu Hoang wines have worldwide recognition for the wines of the Napa Valley in California.
HERE ARE OTHERS YOU MAY VISIT

San Francisco Daily Wine Tour - "Excellent tour and driver was great. We must had spent at least half a day looking into Napa wine tours and this was the choice. We hit the Lotto with this company. Everything was top notch at a very affordable price. The bus has a bathroom which is great after all that wine tastingWe visited two wineries in Napa and two in Sonoma. Very beautiful places. This is a WINNER!!!"